Looking for the Brake drum in Australia?  You can simply find them from the local manufacturers and distributors.
We have done our due diligence and listed for you 10 reliable Brake drum manufacturers and suppliers in Australia. Next time you need to buy the Brake shoe, simply contact them and they will sort you out.
Here is a list of the 10 Brake drum manufacturers and suppliers in Australia
1.Perth Brake Parts
Tel:+61894519455
Plus code: 2W7P+75 Welshpool, Western Australia, Australia
Products:
Brake Repairs
Brake Parts
Clutches
Originally established in the 1980's in the Welshpool area, Perth Brake Parts has been providing high quality brake parts, clutch parts, brake repairs, and reconditioning services to our valued customers ever since. Owner and Manager Steve has been with the business for 25 years and now employs 20 staff to bring their expertise to bear on any brake problems you may be having. We are well-known in Perth for our ability to perform complex jobs as easily as overhauling common parts.
No matter what help you need with your brakes, we can help! Contact one of our friendly staff today!
2.Sibre Australia Pty
Tel: +61396466111
Plus code: 5WGF+WV Port Melbourne, Victoria, Australia
Products:
Drum Brake
Disk Brake Linings
Relining Service
Sibre Australia Pty Ltd is an exclusive Distributor for Sibre Germany offering the Siegerland Bremsen range of drum and disc brakes with a choice of either EMG or ELHY electrohydraulic thrusters.
3. Brisbane Brake & Clutch Supplies
Address: 73 Dunn Rd, Rocklea QLD 4106, Australia
Tel: +61732777591
Plus code: CXWX+47 Rocklea, Queensland, Australia
Products:
Clutches
Disc Braking Systems
Drum Braking Systems
It is important to look after your car and there is no better way than with the highest quality parts from Brisbane Brake and Clutch Supplies. Call us today to get the right parts at the right price.
4. Disc Brakes Australia (dba)
Tel:+61738912077
Plus code: G24W+WM Woolloongabba, Queensland, Australia
Products:
DISC ROTORS
BRAKE PADS
DBA CATALOGUES
With over four decades of manufacturing experience and unsurpassed knowledge through research and development, DBA has positioned itself as Australia's most awarded manufacturer and a global leader in brake rotor development and manufacturing.
With continuous improvements in engineering along with a thirst for innovation, DBA has managed to consistently redefine and deliver braking solutions for an extensive range of vehicle applications and conditions. With disc brakes, as with any safety component, there can be no short-cuts. Drivers worldwide demand DBA products for consistent, reliable and superior performance. DBA ensures this by engineering discs that are far superior to generic and aftermarket counterparts. How? DBA sets the bar in quality, tolerances, premium metals and manufacturing equipment that delivers premium quality disc brake rotors.
5. Svendborg Brakes Australia Pty Ltd
Address: 271 Great Eastern Hwy, Belmont WA 6104, Australia
Tel: +61894160300
Plus code: 3W6H+3X Belmont, Western Australia, Australia
Products:
HYDRAULIC BRAKES
HYDRAULIC POWER UNITS
BRAKE PADS
The company was founded in 1884. Back then, we built machines for industrial companies. In 1989 we took over the rights to manufacture disc brakes from Hägglunds Drives and became specialists. We also changed our name at that time and recognised the new company focus by deleting our first name "Maskinfabrik" and adding "Brakes" to "Svendborg".
In 1990, we delivered our first brakes to customers in the mining industry. We entered into the wind industry the following year. In 1999 we started our German business, followed by Spain in 2000, The United States in 2002 and China in 2007. Our mindset is global, and in order to be truly global we must be close to our customers, regardless of where in the world their projects are located. Today, we have manufacturing facilities in Denmark, China and Brazil, as well as offices in Denmark, Germany, China, USA, Australia, Korea, South Africa, Chile and Spain.
6. Meritor Heavy Vehicle Systems Australia Aftermarket Division
Tel: +61383536050
Plus code: 5QX5+R5 Derrimut, Victoria, Australia
Welcome to BMeritor Heavy Vehicle Systems Australia Aftermarket Division. We are committed to customer service coupled with superior vehicle repairs and servicing since 1982, we have been specialising in repairing brakes and clutches on all makes and models of family vehicles, sports cars, recreational vehicles (including 4WD), racing and rally cars, commercial vehicles, fleet and company vehicles.
7. IVECO Sydney
Address: Cnr Penelope Crescent &, Showroom 1 McCormack St, Arndell Park NSW 2148, Australia
Tel: +61287760304
Plus code: 6V5G+97 Arndell Park, New South Wales, Australia
Want to get in touch with the team at Iveco Sydney? Visit our location at Cnr Penelope Cres & McCormack St, Arndell Park, NSW 2148 to see one of our departments listed below or call us on 02 8776 0305. For general enquiries contact us with the provided form.
8. C-Ramic Australia PTY Ltd.
Address: 36 Pringle Rd, Fernhill NSW 2519, Australia
Tel: +61242854555
Plus code: JV7R+C6 Fernhill, New South Wales, Australia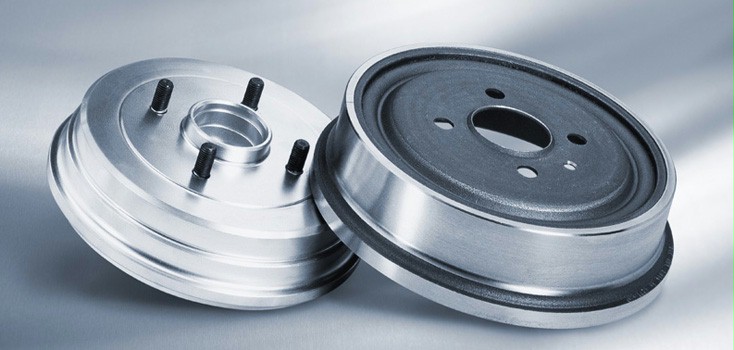 9. RDA Brakes Bulleen
Address:  4-8 Greenaway St, Bulleen VIC 3105, Australia
Tel: (03) 9769 1577
Plus code: 63QM+G4 Bulleen, Victoria, Australia
RDA Brakes commenced operations in Melbourne Victoria in 1987 and has grown from a small trade and retail parts supplier to today offering the largest range of Disc Brake Rotors and Brake Drums in Australia and New Zealand.
Our range encompasses some 2400 vehicle applications and covers everything from Alfa to Volvo and all makes in between.
We also stock a large range of applications that were not directly released into the Australian and New Zealand market, but have found their way onto our roads by way of private import.
10. Meritor Heavy Vehicle Systems Australia Aftermarket Division
Plus code: 5QX5+R5 Derrimut, Victoria, Australia
Products: Brake drum