Looking for the Brake discs in Australia?  You can simply find them from the local manufacturers and distributors.
We have done our due diligence and listed for you 10 reliable Brake discs manufacturers and suppliers in Australia. Next time you need to buy the Brake shoe, simply contact them and they will sort you out.
Here is a list of the 10 Brake discs manufacturers and suppliers in Australia.
1.Disc Brakes Australia (dba)
Tel: +442070316900
Plus code: 5393+62 Silverwater, New South Wales, Australia
Products:
Car Accessories
Brake Parts
Clutches
DBA has proudly grown from a small local Australian manufacturer and distributor to supplying disc rotors and pads across Australia, USA, Europe, The Middle East, Russia, Asia and everywhere in between. DBA's range of direct replacement disc rotors and pads cater for street vehicles, performance upgrades, towing, 4×4 / SUV, military / armoured vehicles, track and motorsport applications.
DBA still holds its performance and motorsport.
2. AdbbrakesAustralian Disc Brakes
Tel: +61295181888
Plus code: 35W7+GW Marrickville, New South Wales, Australia
Products:
2 FRONT DISC BRAKE ROTORS DRILLED SLOTTED LEXUS RX330 MCU38 W/ 4X4 PADS ADB2702
2 FRONT DISC BRAKE ROTORS TOYOTA LANDCRUISER 78 & 79 SERIES 99-07 W/ FRONT PADS ADB790
2 REAR DISC BRAKE ROTORS DRILLED SLOTTED HOLDEN COMMODORE VE SS V8 324MM ADB2029
Australian Disc Brakes don't skimp on quality. We're visionaries in the Australia brakes industry, designing and manufacturing our disc brakes with the latest technology developments. We ensure your safety is at the forefront of any designs, as well as enhanced performance and endurance. If you're looking for the best disc brakes in Australia, look no further than Australian Disc Brakes.
3. MaxiPARTS Perth
Address: 3/8 Ballantyne Rd, Kewdale WA 6105, Australia
Tel: +61893532599
Plus code: 2W7P+MX Kewdale, Western Australia, Australia
Products:
FLUID & FILTER
ELECTRICAL
ACCESSORIES
BRAKE SHOE
With 21 sites around Australia, we have one of the most comprehensive core product ranges covering everything from lights, tools, oil and filters through to axles, suspensions, tyres and brakes.
We also have our own brand Maxus covering an extremely wide range of products in both the OEM segment as well as the aftermarket product segment.
As a part of the MaxiTRANS family MaxiPARTS are the national distributor of all genuine Freighter, Maxi-CUBE, Lusty EMS, Hamelex White, Trout River Australia, Peki & AZMEB trailer parts.
MaxiPARTS also stock a large range of parts to suit European and North American prime movers.
To be connected to your local branch call 1300 265 72
4. Burson Auto Parts Welshpool
Tel: +61892777036
Plus code: 2W7Q+QX Welshpool, Western Australia, Australia
Burson Automotive commenced operation in 1971, when Garry Johnson and Ron Burgoine distributed a range of automotive chemical products to workshops and service stations in their 'Cash Van'. The name Burson was created as a combination of their respective names.
Today Burson Automotive employs more than 1,500 team members, operates two distribution centres and has over 190 Auto Parts stores across Australia which predominantly focuses on servicing the automotive aftermarket trade customers with their product needs.
We are Australia's trade specialist supplier of automotive aftermarket parts, accessories and workshop equipment, and service our customers via our extensive store network with in excess of 800 delivery vehicles.
Throughout our 50 year history we have been solely involved in the automotive trade aftermarket. Our emphasis is on continued store and product range expansion together with a particular focus on giving first class, knowledgeable service to our ever-growing trade customer base. We operate in a competitive environment, and continued success is based on our superior customer service, innovation and an extensive product range.
5. Autopro Bentley
Address: 1145 Albany Hwy, Bentley WA 6102, Australia
Tel:+61892586644
Plus code: XWW9+WP Bentley, Western Australia, Australia
Whatever you need for automotive repair, maintenance and general care, you'll find it at Autopro Bentley. Ask our friendly staff about our wide range of spare parts, electrical, car care, touring and vehicle accessories. We specialise in solutions for under bonnet and under car repair & maintenance. Do it yourself with all the best oils, tools, paints and workshop accessories. Whatever your car means to you, at Autopro Bentley we ARE the automotive parts & accessories professionals.
6. Air Brake Corp.
Tel: +61892584229
Plus code: 2X34+52 Welshpool, Western Australia, Australia
Headquartered in the Sydney suburb of Hornsby, Air Brake Corporation of Australia has become Australia's leading supplier of quality air and electronic brake control systems and components to the Australian truck, bus and trailer industry.
Our strong foundation in advanced technology like ABS has positioned us at the leading edge of the latest revolution — EBS, the electronic braking system (or 'brake by wire') is revolutionizing commercial vehicle braking, and we already have the widest range of ADR approved TEBS (trailer EBS) systems available for optimum compatibility with all towing vehicles and compliance with the latest legal requirements.
7. Ultra Tune Bentley
Address: Shop 2/1164 Albany Hwy, Bentley WA 6102, Australia
Tel: +61894725388
Plus code: XWWC+M7 Bentley, Western Australia, Australia
THERE WHEN YOU NEED IT THE MOST
Brakes are a critical safety system of a vehicle. The brake system should be checked at every service and not be interfered with by anybody who does not have the appropriate skills, experience and the latest electronic diagnostic and service equipment.
Brake repairs should only be carried out by a qualified mechanic.
A typical brake service would include:
Check disc brake and or drum shoe wear levels
Replace front and rear pads/shoes if necessary
Inspect brake fluid levels and check braking system components
Road test vehicle to check that brakes are operating correctly
8. Pedders Suspension & Brakes Cannington
Address: Startwin Pty Ltd, Unit 5/1264 Albany Hwy, Cannington WA 6107, Australia
Tel: +61893583222
Plus code: XWQG+4X Cannington, Western Australia, Australia
We offer repairs, replacement and upgrade parts including: Shock Absorbers, Coil Springs, Steering, Towbars, Wheel Alignments, Chassis Parts & Brakes. If you drive a passenger car, four wheel drive, SUV, light commercial, or performance vehicle — we can help you.
The team at Pedders Cannington is highly focused on customer service. We get it: visiting a local mechanic can be downright uncomfortable, leaving you worried you got overcharged or swindled. Pedders is different. Using cutting edge diagnostic equipment — we work together to find the problem with your vehicle, and present the details with full transparency — so you know the exact urgency and cost of your options.
Since 1950, Pedders has been the #1 under-car specialist franchise servicing local Australian communities.
With a combined history of over 30 years, when you deal with AAD you know you are in good hands. Our people are some of the most experienced in the aftermarket, enabling AAD to regularly lead the way in product development and customer service. We strive to be the first choice for automotive wholesale solutions.
9. BSC Welshpool
Address: 16 Kewdale Rd, Welshpool WA 6106, Australia
Tel: +61892514444
Plus code: 2W5V+7V Welshpool, Western Australia, Australia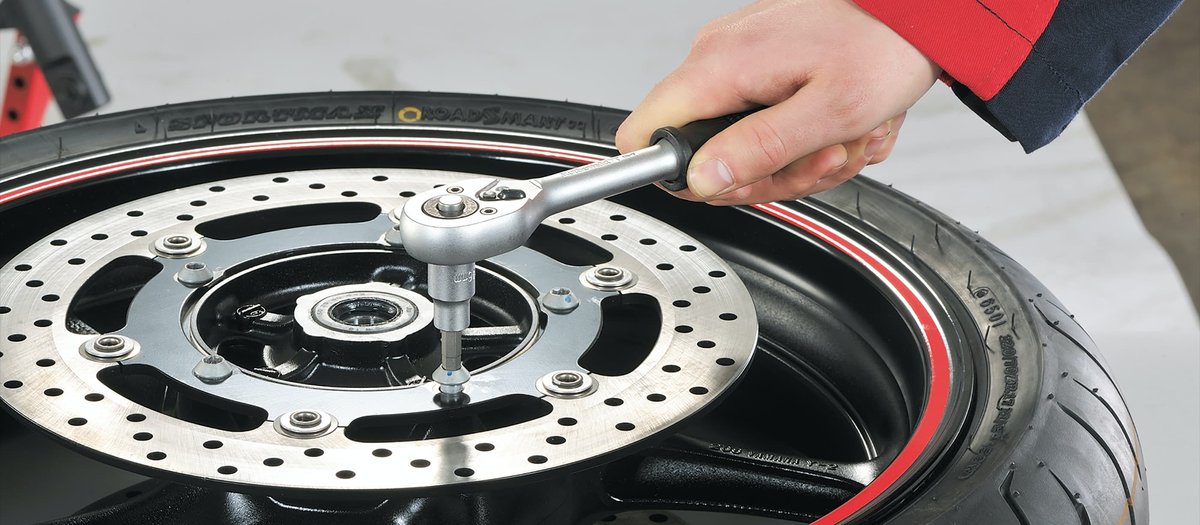 Established in 1921, BSC is Australia's leading supplier of bearings, power transmission and industrial products. If you have a problem, BSC have a solution.
Our people are the best in the business. They are our key asset – they are smart and reliable, they love coming to work, they enjoy working together and they are motivated to succeed.
10. Beaurepaires for Tyres Kewdale
Plus code: 2X72+VW Kewdale, Western Australia, Australia
Beaurepaires is one of the largest retail tyre companies in Australia, with over 240 company owned and operated stores.
Beaurepaires is owned and operated in Australia by The Goodyear & Dunlop Tyres company which is part of the Global Goodyear Network.
We stock leading brands for cars, 4WDs, SUVs and trucks, including Goodyear, Dunlop, Pirelli, Continental, Roadstone and Diamondback tyres. We pride ourselves on utilising the latest tyre fitment technology so we can fit your tyres quickly and to the highest standards.
We also offer wheels and batteries, alongside a number of relevant services to improve the performance and longevity of your tyres. This includes wheel alignment, wheel balancing, puncture repairs and more.